Iddie Biddie Tiddies
Regular price
Sale price
$25.99 USD
Unit price
per
Sale
Sold out
We've done it! We have made Tiddies for ALL! Our Iddie Biddies are made to fit the tiniest of feet. We offer a boys and girls style, always adjustable and made from our soft foam just like our regular Tiddies. We offer four colors: Pink, Black, Sunset, and Scuba Blue. We do offer an our choice option for a boy or girl in a unique mystery design!!
Share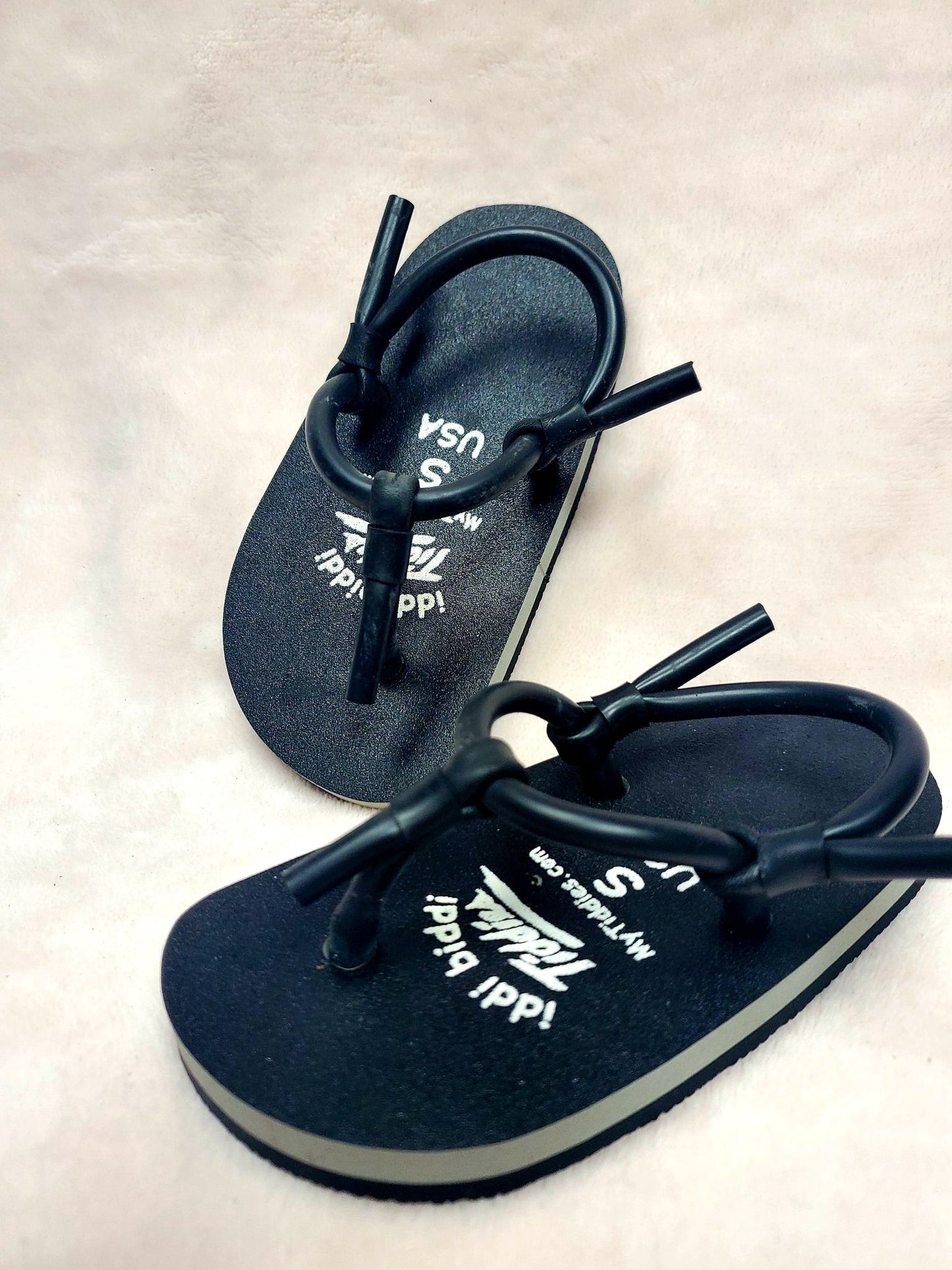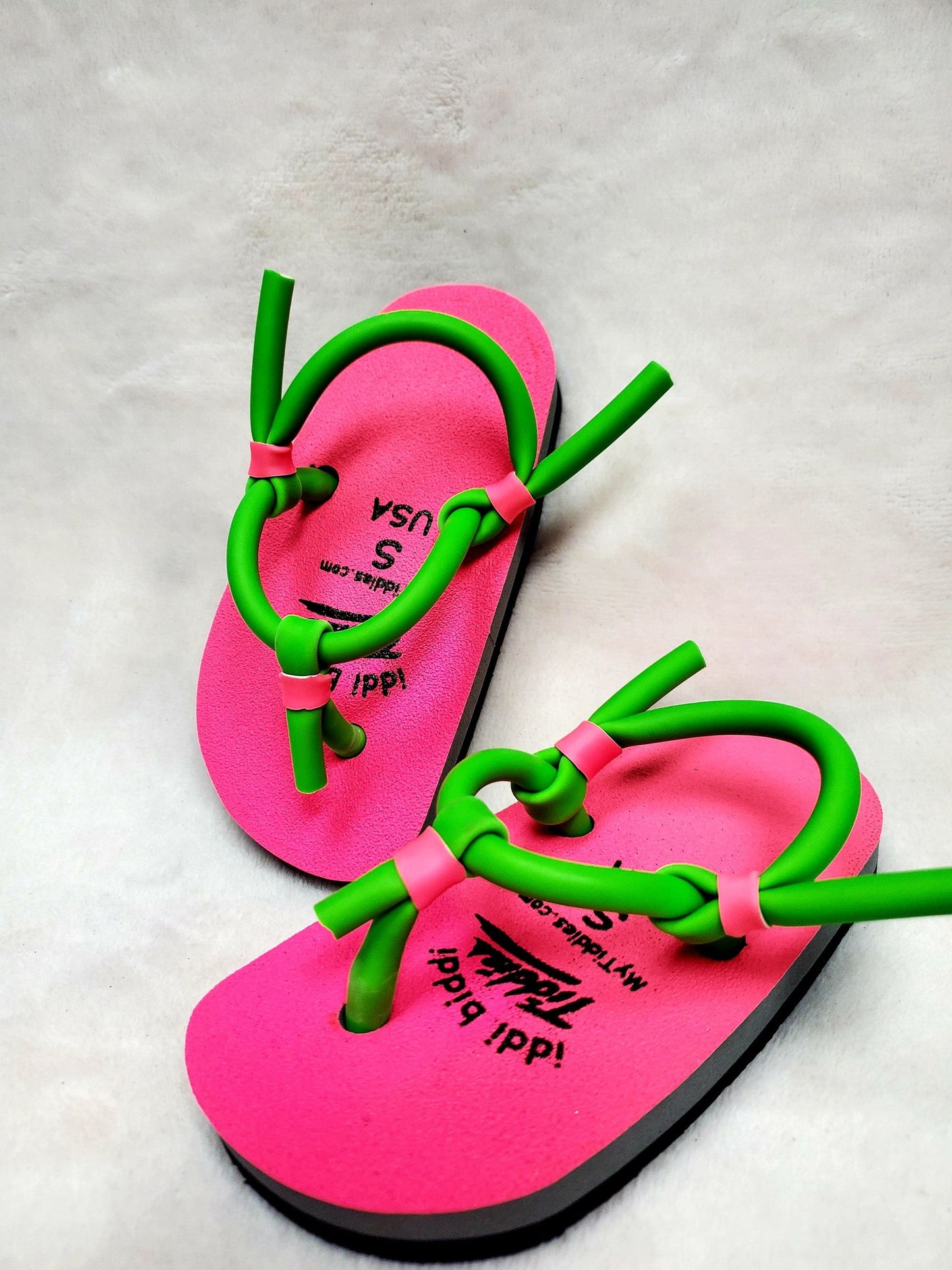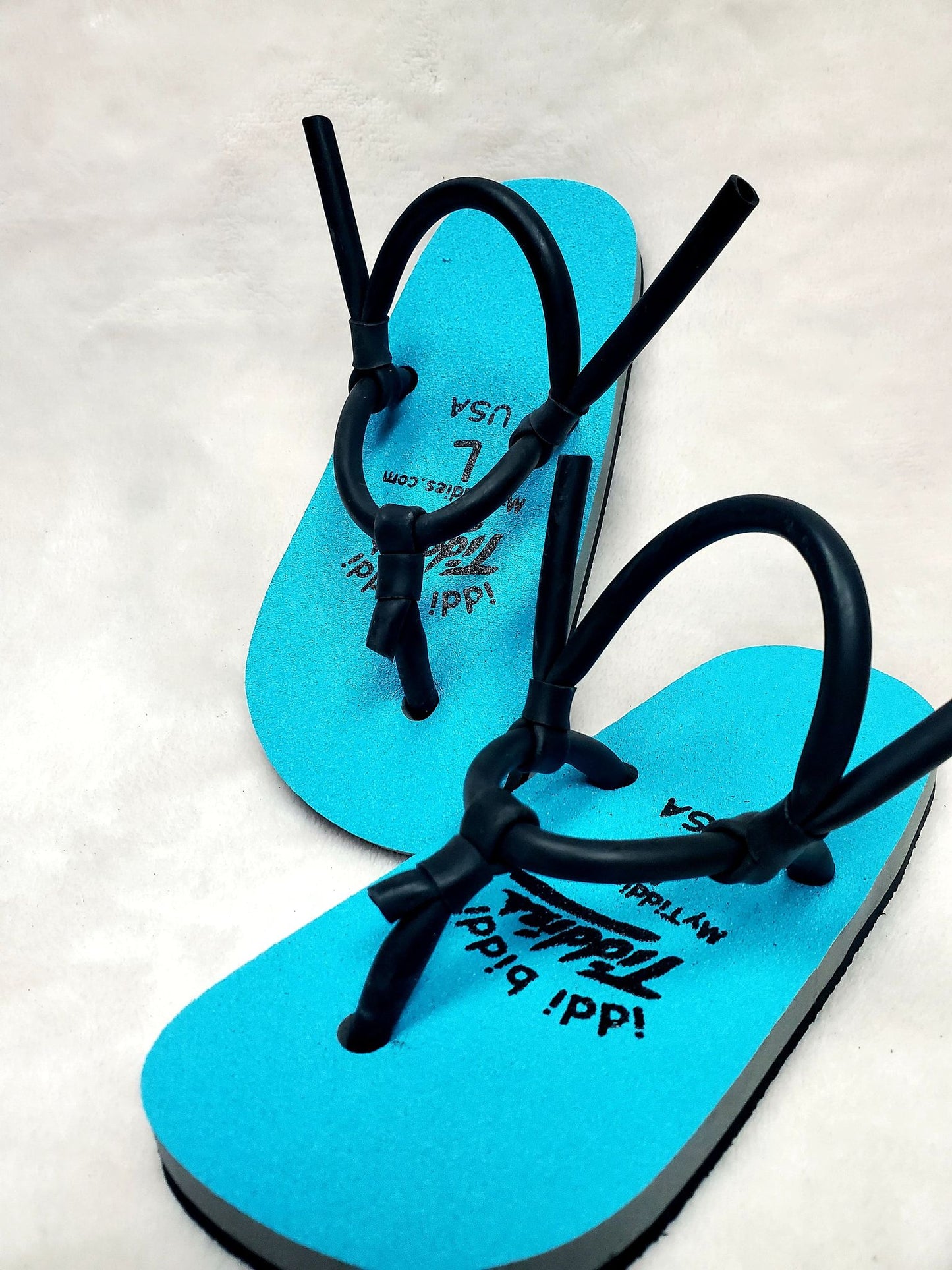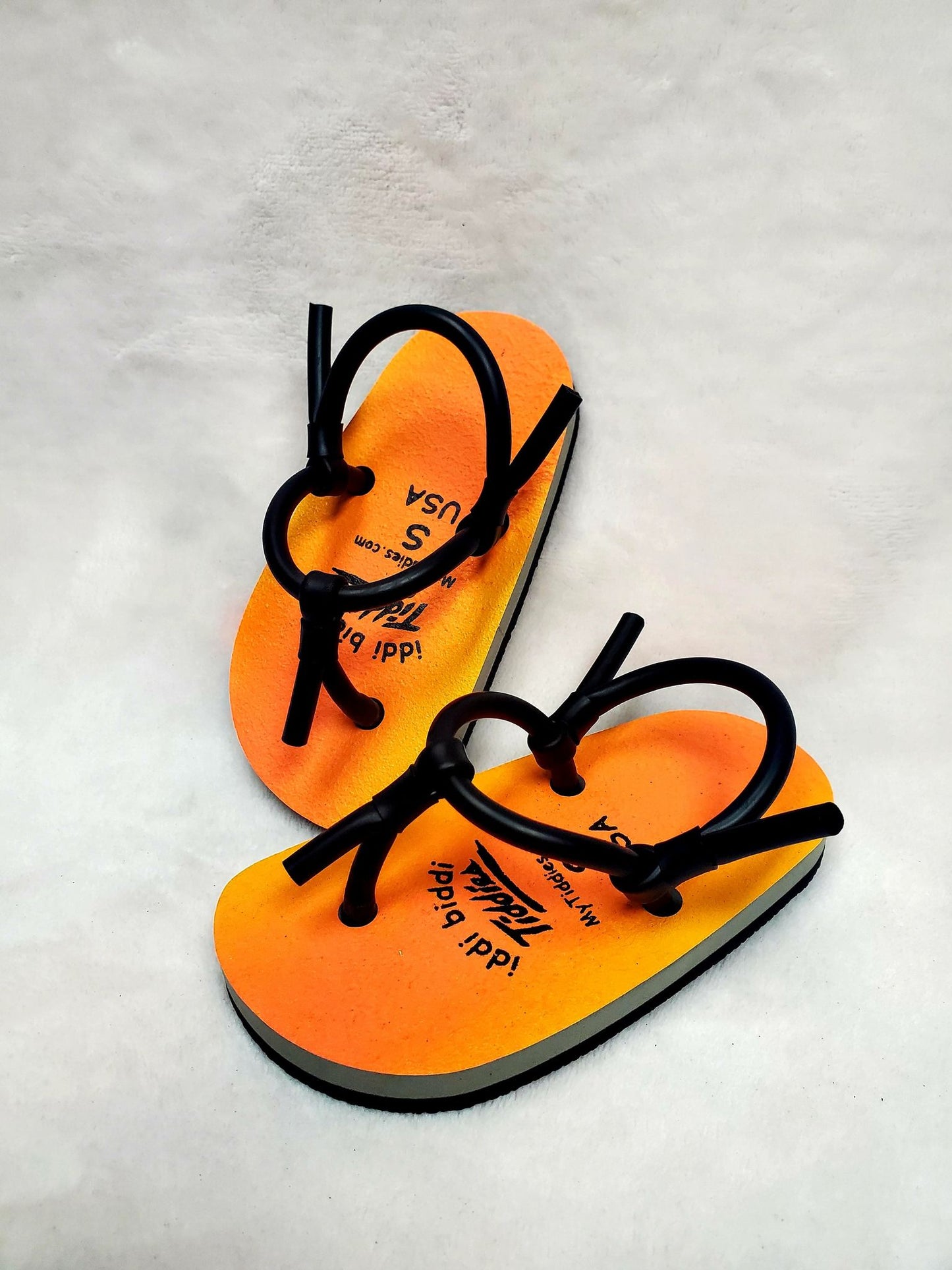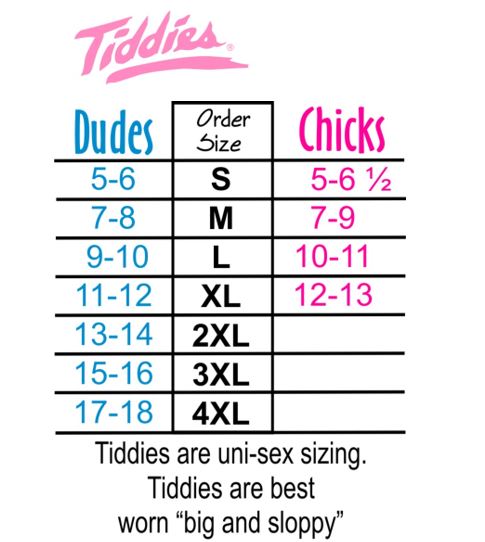 Getting The Right Fit
Your Tiddies should never be snug or tight. You can adjust your straps using hemostats, needle nose pliers or even tweezers. The trick is dipping them in rubbing alcohol first, this makes the surgical tubing slide. You can also use an automobile detailing product on your tubing to help give it longevity and create an amazing strap shine.
Making the Tiddies

Our Tiddies are handcrafted in Texas with USA manufactured material. Our closed cell foam is the stuff of legendary softness, and our adjustable surgical tubing straps allow you find the perfect fit for you. This is a completely customizable shoe.

Hassle-Free Exchanges

We get it, shopping for shoes online is tough business. But don't worry we offer exchanges on most unworn products. With the exceptions only of extended sizes and custom shoes. Please feel free to use the contact form for exact shoe dimensions if unsure.